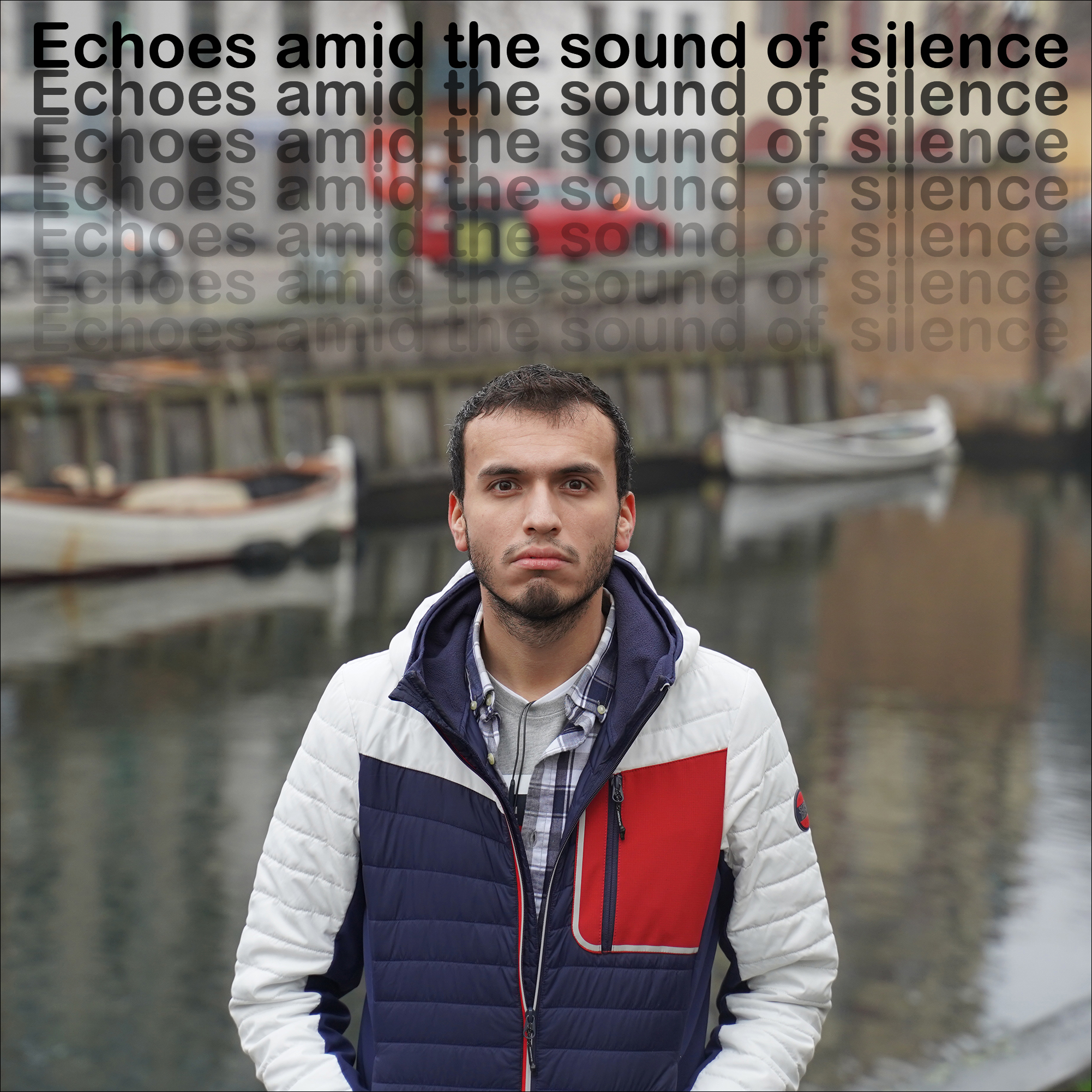 By James Cowan
Photo: Kristine Witt-Hansen
Luis is 31. It is autumn 2019 and he is finishing his day at work in Mexico City. He is a telecommunications engineer, working in a large modern office in the sprawling mass that is Mexico City, with its population of almost 22 million, its notoriously gridlocked traffic, and its high altitude, pump-primed 24 hour atmosphere of music, bars, food. Luis is never short of company and things to do. He loves the buzz of city life.
Today has been no ordinary day though.  He has just been told that his job is transferring to Denmark, and he with it. He greets this with a mix of excitement and trepidation. He has always considered himself the outgoing type, loves travelling, and has already visited parts of Europe, the USA and Japan. But this time he is actually moving lock, stock and barrel to live in a country he has never visited before. Nor is he certain about how long he will be in Denmark.
It's January 4th 2020 and he touches down in Copenhagen. He has already sorted his accommodation before leaving Mexico, so that is one less thing to have to think about. Soon he is sitting in his rented studio apartment overlooking one of Christianshavn's canals, all ready to unpack and try to create a new home in the heart of Copenhagen.
The streets seem so quiet, even when busy with people.
– Some things immediately strike me how different it is here. It is darker. Even in winter Mexico still has about 10 hours of sunlight per day. Here there are far fewer daylight hours. The skies are often grey even when there is daylight, and when it is cold, it is bitingly cold. Also, the streets seem so quiet, even when busy with people. So I have definitely arrived in a different country, climate and culture. But the air is so much more fresh and crisp here.
– So I begin to settle into working here. Of course, when you begin working in a new place, you go into a sort of "survival mode" at first to help you deal with it. Constantly meeting new people. Friendly exchanges. But you are not yet completely relaxed or at ease, and it is draining. Fortunately, there are so many international employees here that the language of the office is mostly English. There are also some people from Brazil, Portugal and Spain here, so I can talk with them in Spanish or Portuguese.
– I begin the process of getting to know people, and some have even invited me to spend time with their families. There is an air of friendliness, but it is much calmer, more measured, and more restrained than I have been used to in Mexico.
– Part of my 'comfort blanket' when I get home each evening is to catch up with the news from Mexico via the internet. Then, only a few weeks after arriving I remember seeing stories about coronavirus. At first it was interesting to follow what was happening. It was far away, in China and a few other countries. I was not too concerned.
I can best describe my feelings now as a little insecure.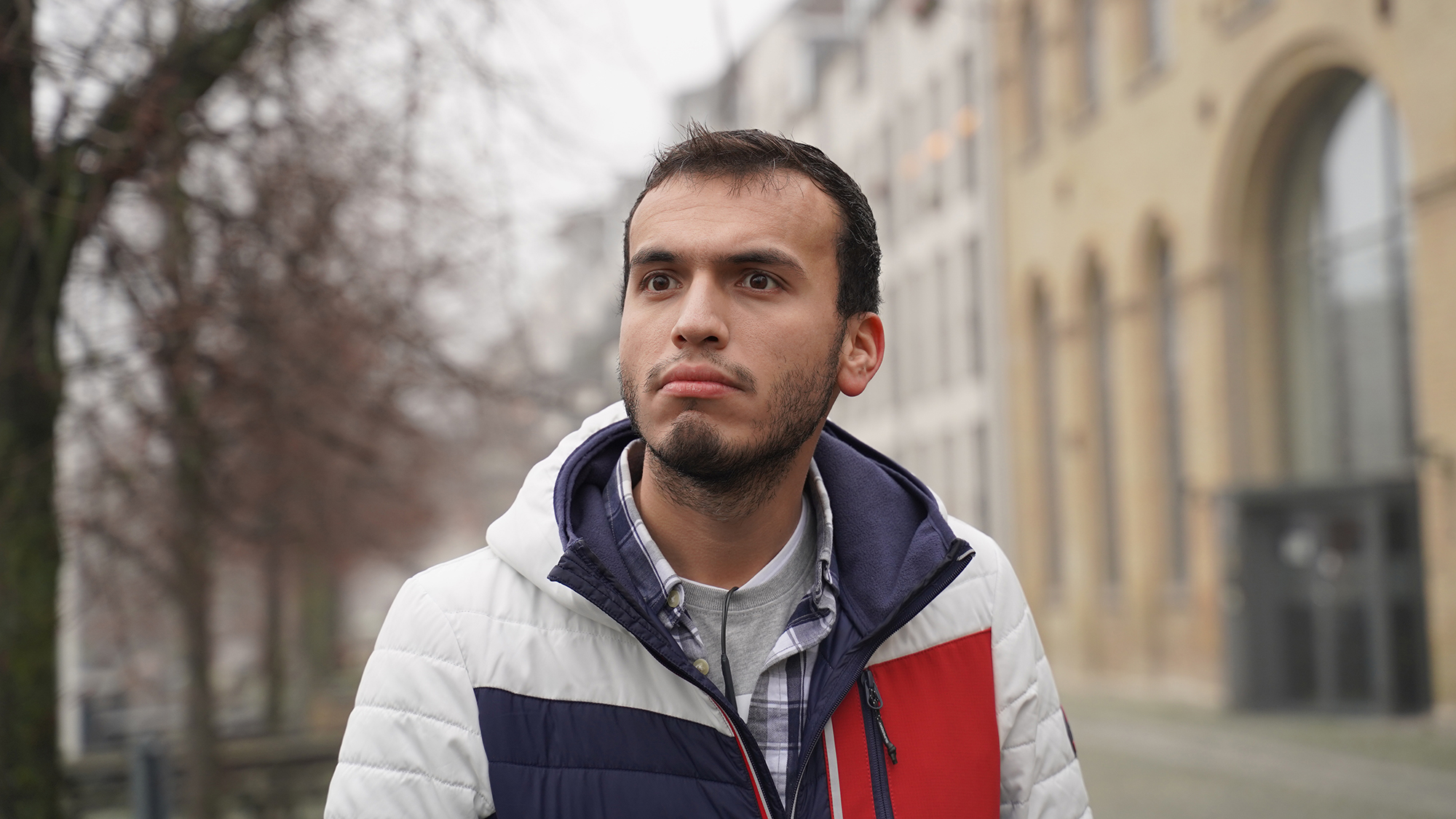 – Then suddenly, and within just a few weeks, it feels like it has leapt right on to our doorstep. Colleagues of mine are staying home and isolating, because they had been vacationing in Italy, which is now a major outbreak centre. I can best describe my feelings now as a little insecure.  No one seems very clear what is happening. Are we being over cautious, just to be safe? Is there really a threat from this virus? What should I do? Should I be worried?
– Then we come to early March. Suddenly in Denmark it is more serious, even though the numbers are still very small. The Government announces a ban on gatherings of more than 1000 people, and the media, and work colleagues, are focusing on the effect on the coming weekend's sport fixtures, but life is still pretty much carrying on as normal."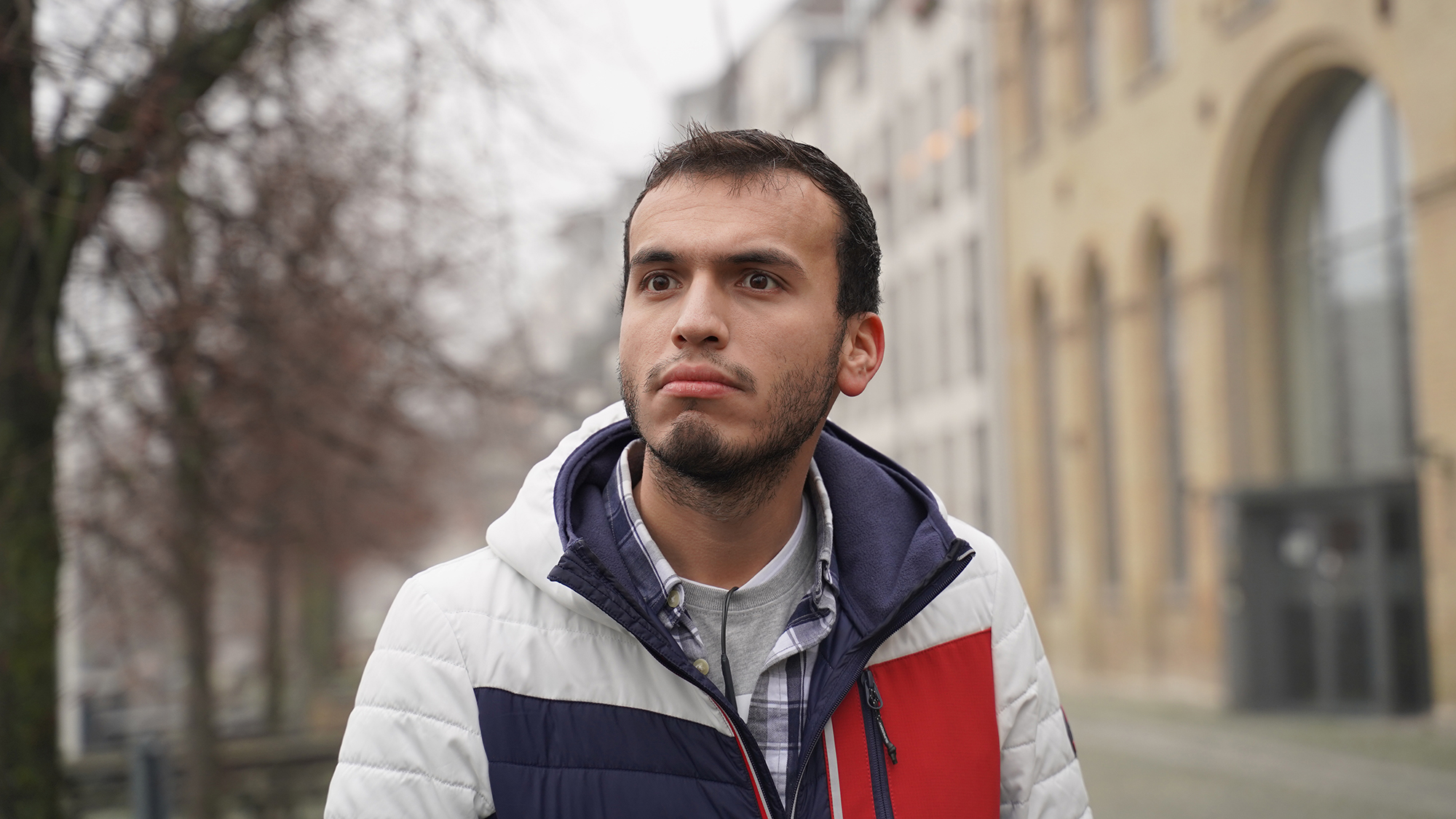 It is as if almost everyone has just disappeared.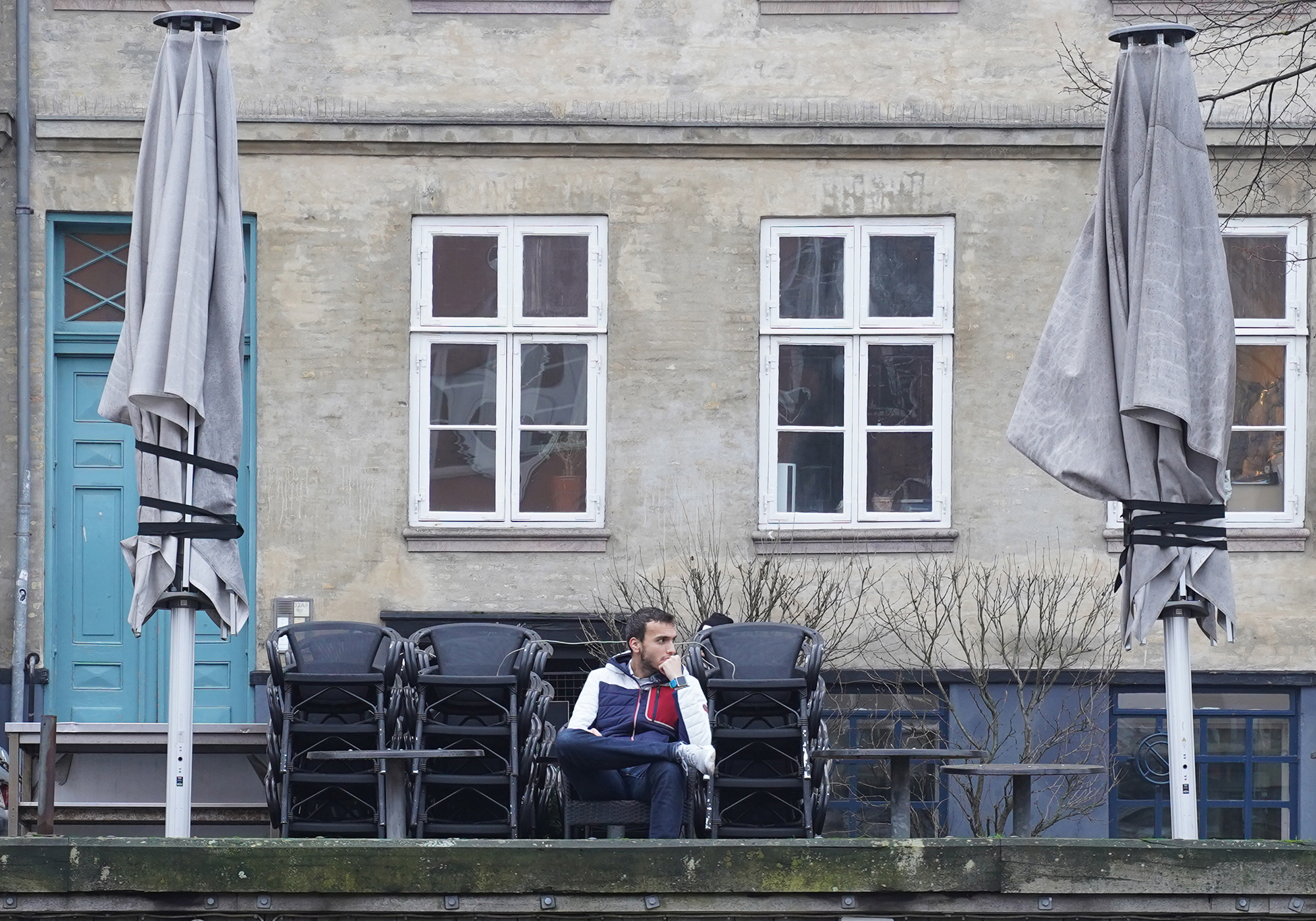 – Then just a few days later, just before mid-March, everything changes. The Government orders the country to lock down. Everyone must stay home, except for essential workers. Public transport still runs though. People are still out in the streets, but in far fewer numbers than before.
– Bars, restaurants and most shops are closed. The metro trains at times have just a handful of passengers. Whole carriages are empty. So the city which I in any case thought was so quiet when I arrived, is now even quieter. It is as if almost everyone has just disappeared. I can go out and buy food, I can go out for a walk, but we are told to keep a 2 meter distance apart. I hear that even the Queen has made a special speech live on TV, urging people to stay home and follow the rules when they are out.
 It feels like a bit of a strange dream.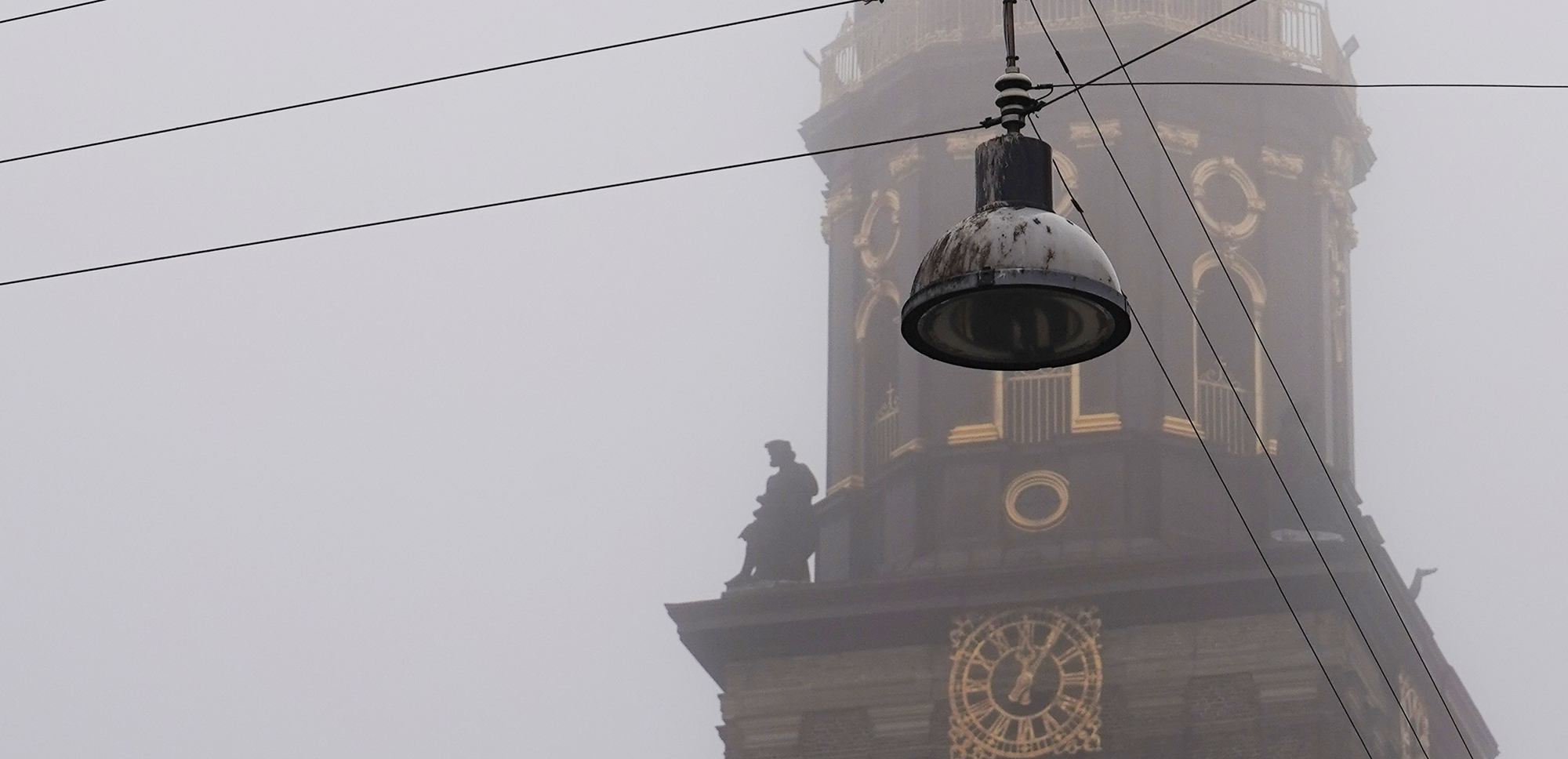 – So I am at home in my apartment in Christianshavn. I can still work remotely everyday, but of course, there is no banter with colleagues, no travelling, no hearing the Danish language around me. Just this remote reminder of the day's purpose staring at me from my laptop. The human world has fallen silent for me. Thank goodness for my TV, my apps, my music, movies, and of course the news from Mexico."
– I am trying not to over-think all this, trying not to over-analyse how it feels, suddenly being in a new city, where you know no one, and a city that feels like everyone is hiding. But as the days turn into weeks, I feel the solitude creeping up on me. It feels like a bit of a strange dream. I feel like I am living in a bubble in this country. I go out. I buy food. I come home. I chat online. But my days run into each other like a blur. My closest friends, my family, my comforts, are all back in Mexico, separated by a 7 hour time zone.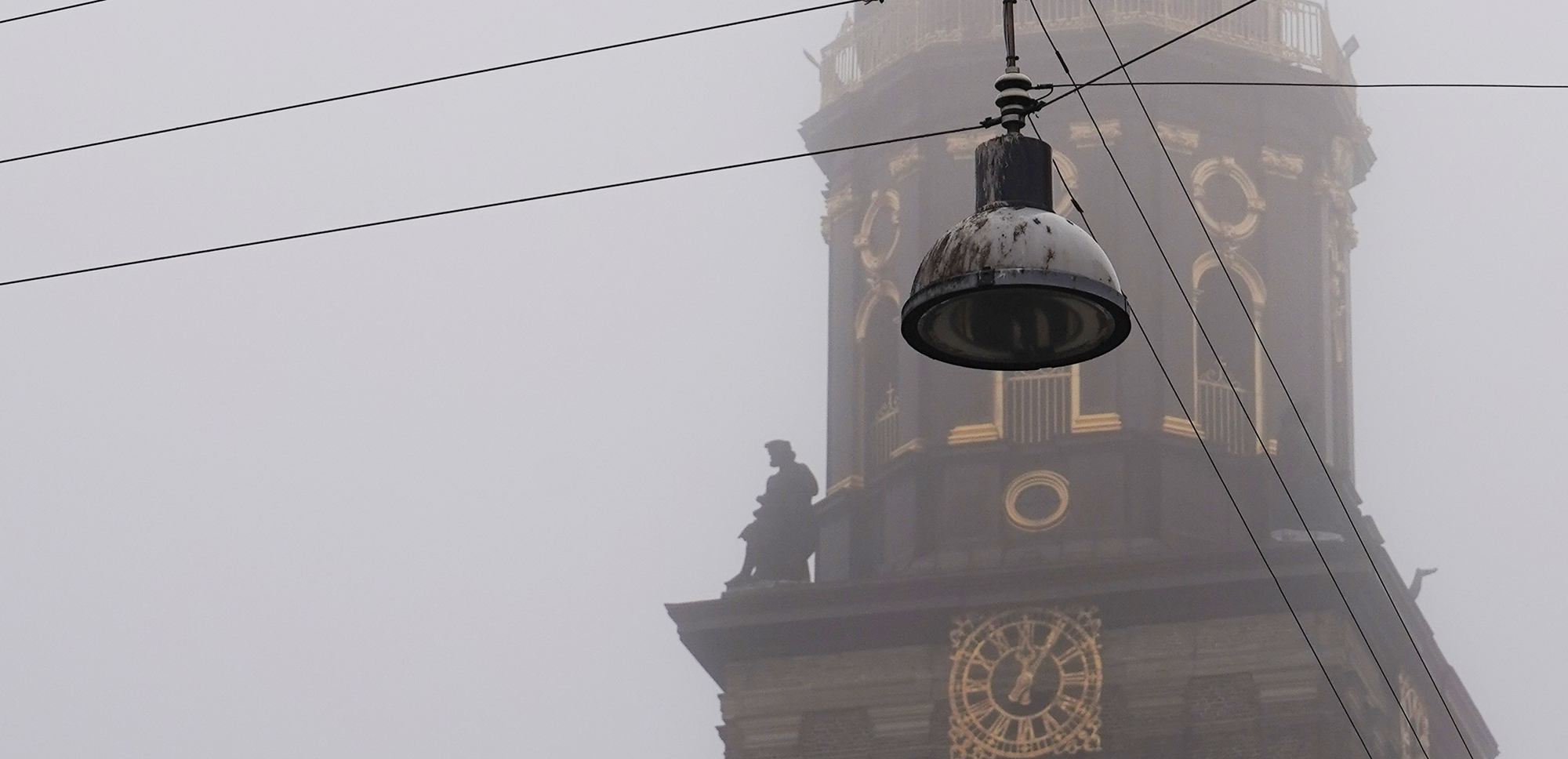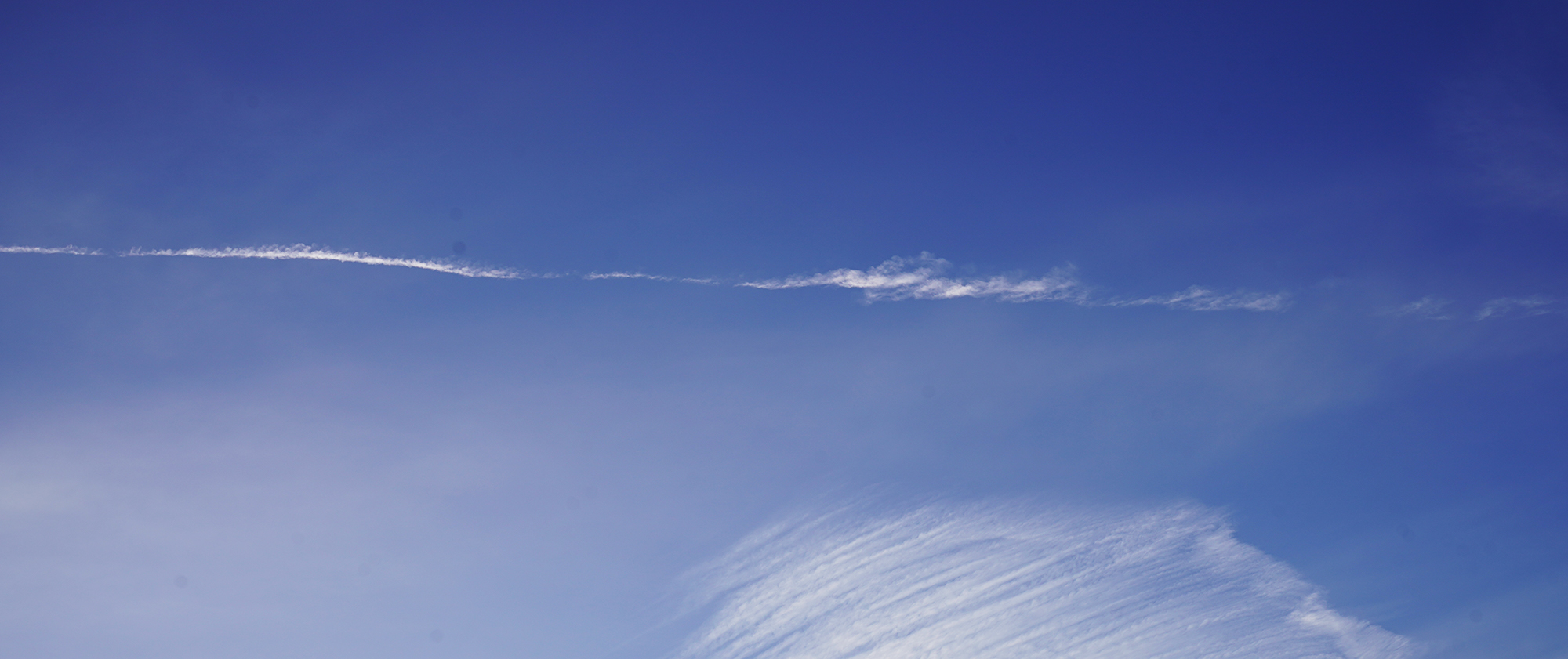 – At least the daylight hours are starting to get a bit longer here. The flowers and trees are starting to show some colour again and the sun comes out more, and even though it is a cold light, it feels so good. I go out and walk in the parks, breathe the air, explore new parts of the city, and take photographs. There are others around doing the same but at a distance of course and never enough to call anywhere here "crowded". A calm surrounding murmur of conversation, and the sound of an occasional laugh coming from someone, somewhere, fills the air as I walk, but in my head I can still hear the noise, the buzz, the chaos of Mexico City. This calmness is disorientating.
Now the loneliness and solitude here really hits home.
– Then at the end of March I get sick. My throat is killing me. I have a fever. Now the loneliness and solitude here really hits home. I am scared. What do I do? What if I have the coronavirus? Fortunately, I have my CPR card, and it is straightforward to make my first call to the Danish health service since I have been here. The problem is that the country is still in lockdown, and the clinic is doing everything it can to avoid face-to-face consultations. Fortunately, I am able to convince them to give me an appointment.
– I am relieved to learn that it is not coronavirus, just a throat infection. I get antibiotics. However, it makes me realise that one of the worst things that can happen to you in a new and distant country, alone, is to become ill. I am thinking all the time about my family and my close friends back home in Mexico. I have a little nephew, born just weeks after I arrived in Denmark, who I have yet to see.
But there is a good side to being here.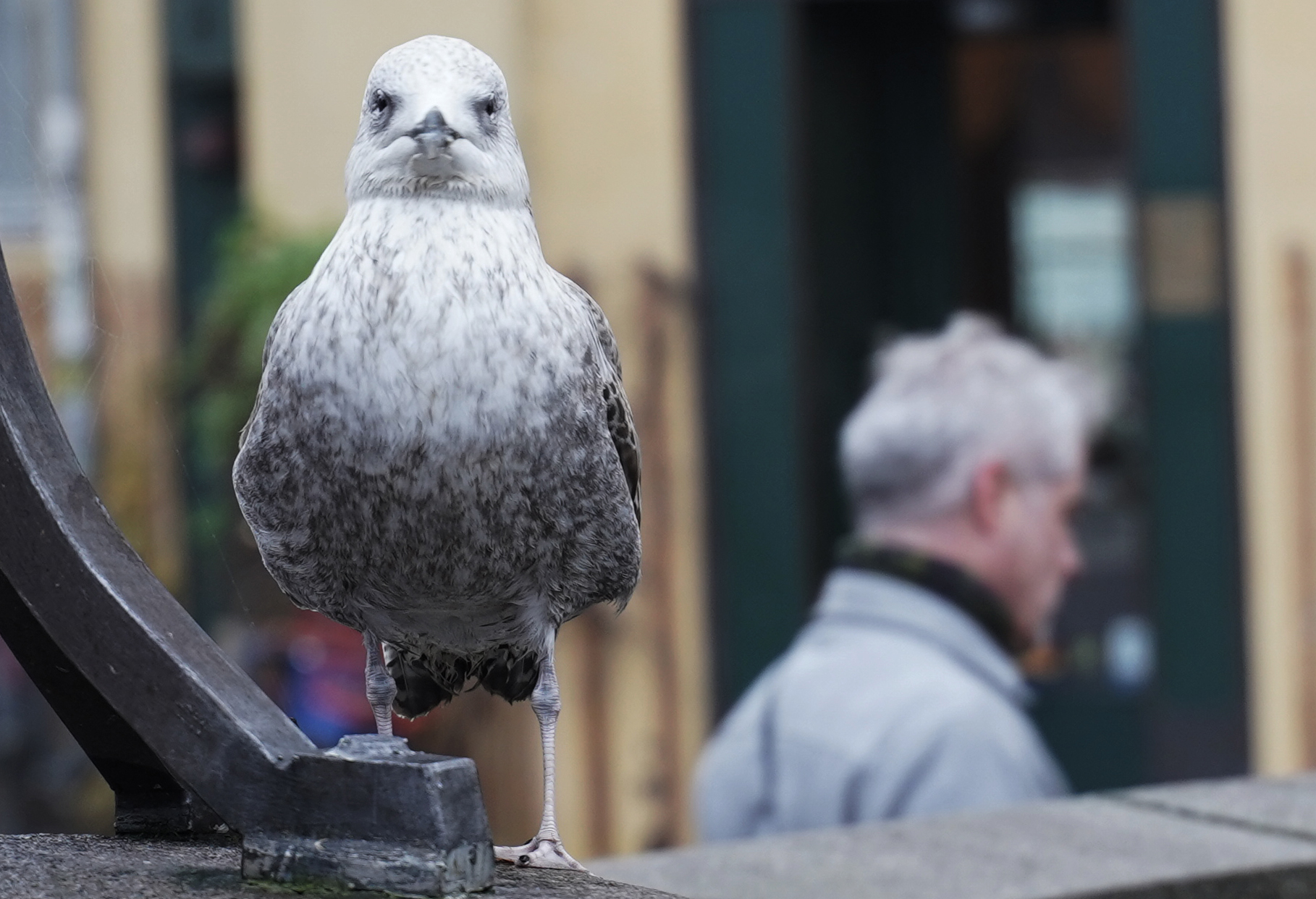 – But there is a good side to being here. I am impressed with how the Danish government and Danish people have reacted. Most people are listening carefully to the government advice and following it. The numbers sick here are lower than in many other countries."
– It is not easy in Mexico, a country of 130 million people and ten cities with over a million inhabitants. It has been a struggle there to keep the virus under control. Sections of the population seem not to care about keeping themselves and others safe. There have been over 100,000 deaths this year. Fortunately, so far at least, my family and friends back home have escaped the virus.
Now this is beginning to feel a little more like the European adventure I expected.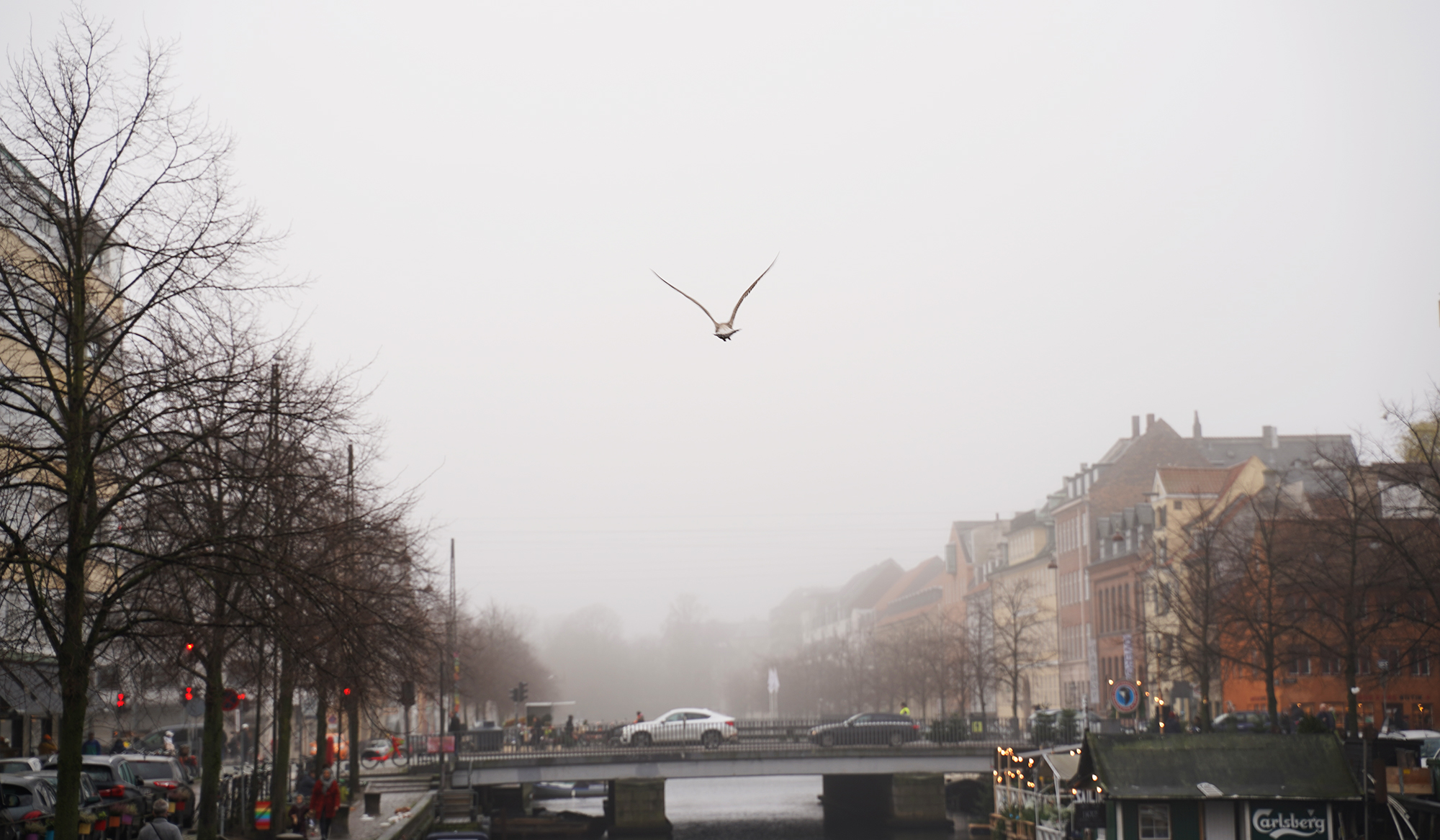 – As the spring turns into summer, the news seems to get better and better. The numbers sick are falling fast. Lockdown is lifting. Life is beginning to get back to a sort-of normal. I get the chance to travel at last. I visit Oslo and Berlin. Now this is beginning to feel a little more like the European adventure I expected. Some of my work colleagues invite me to their homes at the weekend for dinner with their families, which is really lovely. I am beginning to feel a little more settled now, but still not totally at home yet. I still haven't really had the chance to get to know Denmark and its people.
– Summer moves into autumn. I am heading back to my family in Mexico for Christmas 2020. I cannot wait and I am counting the days. I am really anxious to see them. I am also anxious to be back home again. I need to re-charge my batteries and get ready and set to come back to Denmark in the New Year. To give the country another go. Next year I hope I can have the year in Denmark that I failed to have this year.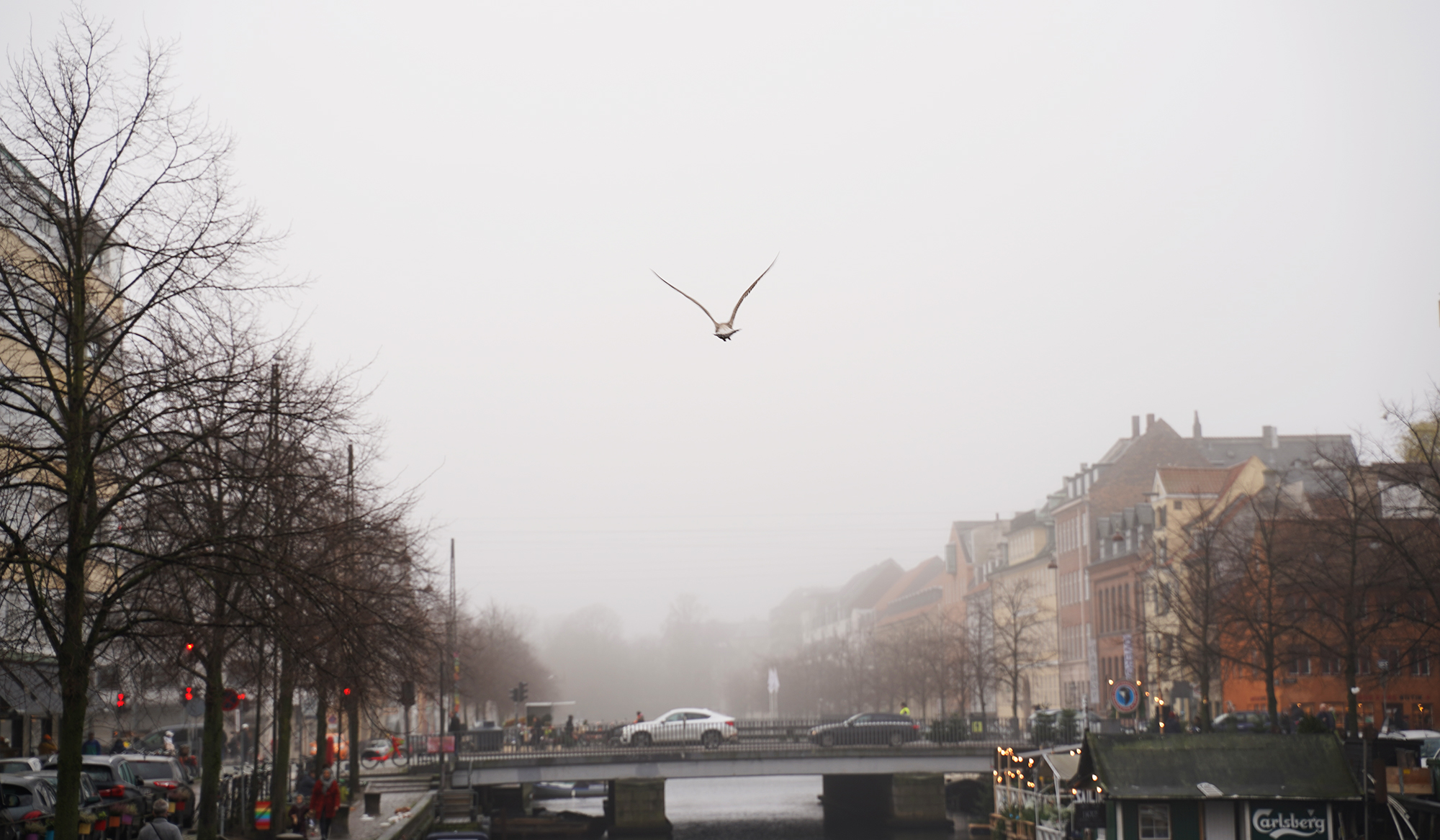 As my year in Denmark draws to a close I crave isolation.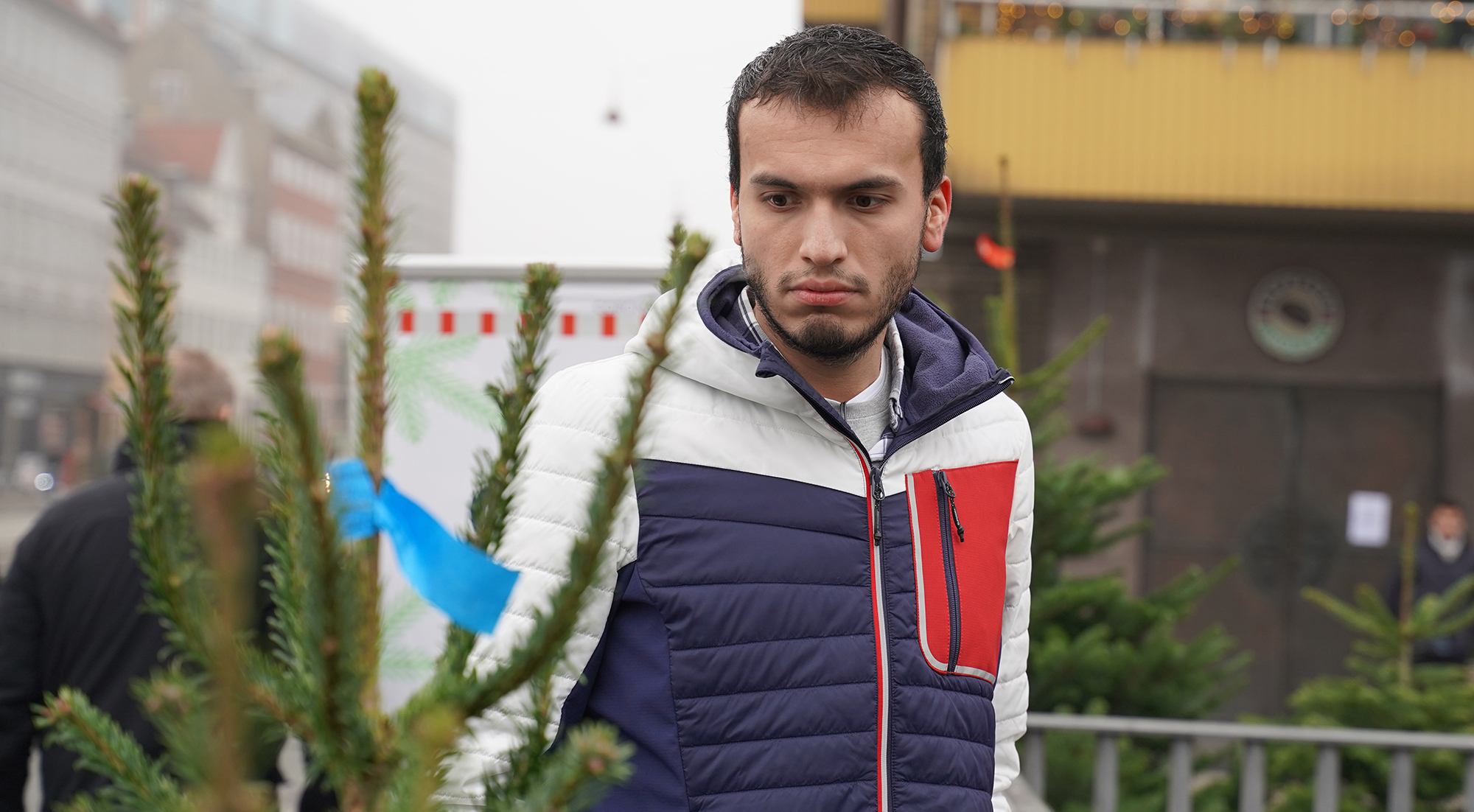 – But then as autumn gathers pace and the skies darken, the mood darkens too. The numbers start rocketing again. The Government and scientists here seem to be more and more worried that the situation might soon get out of control.
– I just hope that things do not get so bad that something happens to stop me travelling. I am now deliberately keeping myself apart from people as much as possible, just for the last few weeks before I leave. How bizarre this year has been. How much it has altered us all psychologically. How much it has affected my behaviour. In the spring I felt the anxiety and despair of isolation. As my year in Denmark draws to a close I crave isolation. Normality cannot return soon enough.
Luis
Luis Trujillo is 31, single, and comes from Mexico City, Mexico.
He has a degree in Electronic Engineering from the Universidad Tecnológica de México, and works as an Electronic and Communications Engineer. 
He has been in Denmark since January 2020 after transferring with a large multinational corporation.